Welcome to the Official Page for the
Penobscot Valley Crafters Association!

"The Penobscot Valley Craft Association is a non-profit educational organization dedicated to the promotion of excellence in Maine crafted products. We are one of the oldest and finest craft organizations in the state. The exhibitors at our shows are selected from the best craftsmen and artisans in Maine. Look for the PVCA symbol when you seek the very best."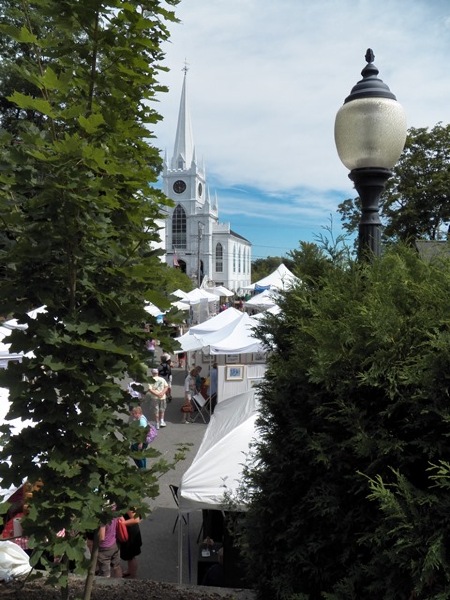 Want to help support the American economy but don't know where to go? Craft fairs are a great way to help support hard working Americans and skilled hobbyists, who enjoy sharing their talents with others.

Come visit us in beautiful Machias, Maine where you can find many pieces of framed art, delicious jams, refreshing soaps, and much more, all hand-crafted by residents from all around Maine!

Click here to see what our crafters' will be offering for 2017!

A bird's eye view of PVCA Crafters at the Machias Blueberry Festival 2013